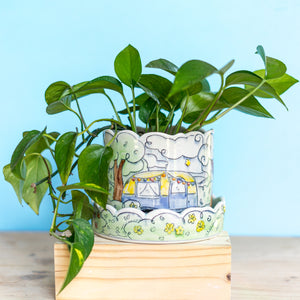 ABOUT THE PROCESS
All objects are formed either on the potter's wheel or built by hand. From there and in between, the drawings are inlaid into the surface, glazes are mixed and applied, and every piece is fired twice.
Each piece is unique and varies slightly because variety and chubby unicorns are the spice of life.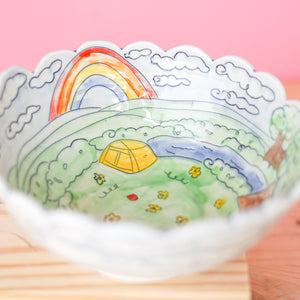 SHOP INFO
Every piece is 100% one of a kind, which often results in shop updates that quickly sell out.
To snag your favorite piece, keep an eye out for the next date and time work will become available online.
The best way to keep in touch is by following along via Instagram, Facebook or newsletter.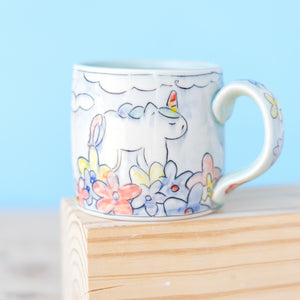 ABOUT LAURIE
I have known I wanted to be an artist for as long as I can remember. The response to this whimsical and unique work has been remarkable, and it makes me so happy that these pieces spark joy in others.
Thank you for following my story and business, for encouraging me, for trusting me with some of your most cherished gifts. Ily!